McMinnville Montessori School is a non-profit organization. The support MMS receives supplements the school budget, enriches the learning environment, funds the music, language and arts programs, and helps with any improvements made to the school.
We will have two major springtime fundraisers, the Winemaker's Dinner and the Fun Run.  We also run smaller fundraisers throughout the year, including a spring plant sale.
eScrip
Purchase through eScrip online mall
* School will earn up to 16% from online purchases
* Over 1,000 online merchants
* From the link below, both eScrip and non eScrip families can shop online and support us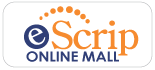 Amazon Smile
Signing up for the Amazon Smile program is another way you can help our school. A percentage of your purchases made through Amazon Smile comes back to our school!
Box Tops 4 Education
Save your box tops from participating products and you can earn money for our school. Go to www.boxtops4education.com for more information. A list of box top supported products is here.
Funding Factory – Electronics Recycling Program
Bring in your used and unwanted inkjet and laser toner cartridges, cell phones, mp3 players, and laptops and earn money for the school. A list of accepted items can be found here.
You can also sell your gently used electronic devices to MaxBack. If you use this link, MaxBack will donate 10% of your sale to our school. Click here to go to MaxBack.
Empties 4 Cash – Inkjet Cartridge Recycling Program
Bring in your empty inkjet cartridges and earn money for our school. A green box is located under the family folders. A list of accepted cartridges can be found here.
Other forms of Passive Fundraising
Car Donation Program
Stock Donations
Employer Rewards Program
Financial Institution Rewards Program
For more information regarding ways you can support MMS, please contact the school at 503-434-5081 or email learning@mcminnvillemontessori.com